Grizzly Peak Brewing Company
LOCATED IN ANN ARBOR... THE RECIPIENT OF MANY DIFFERENT AWARDS... AUTHENTIC PUB-STYLE VIBE... DELICIOUS LUNCHES AND DINNERS... EIGHT DIFFERENT BREWS ON TAP EVERY DAY...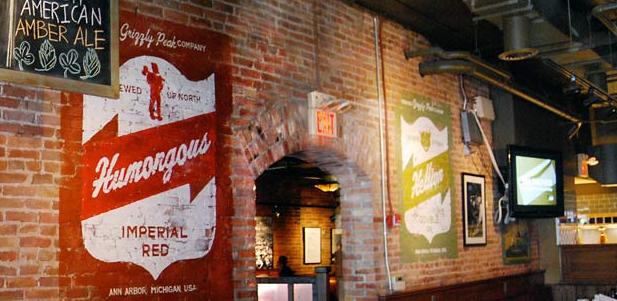 Grizzly Peak Brewing Company has received so many awards over the years, and we couldn't imagine leaving it off our list of the best breweries in Michigan. The authentic pub-style vibe is one that we have never been able to resist, and we love having both lunch and dinner there. They've got a total of eight different brews on tap every single day, and all of their handcrafted beers are made on the premises of course! If you are a lover of a good lager, stout, or IPA, you'll want to dive right into their beer menu, and the seasonal taps are always a delight too. They feature monthly food and drink specials, and they've got a mug club and happy hour specials too. Highly recommended!
GRIZZLY PEAK BREWING COMPANY | 120 W WASHINGTON | ANN ARBOR MI | 48104 | Ph. 734-741-7325
Continue to Party Bus Detroit to Schedule a Michigan Brewery Tour »