Quay Street Brewing Company
LOCATED IN PORT HURON... VERY FAMILY-FRIENDLY RESTAURANT, BAR, AND BREWERY... LOCATED ON THE BLACK RIVER WITH DOCKING FACILITIES AVAILABLE... TRY THE BLUE WATER PALE ALE!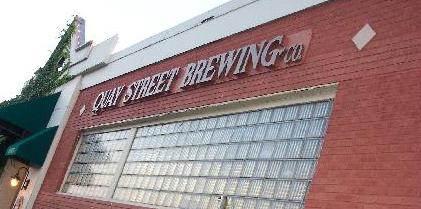 Quay Street Brewing Company in Port Huron really offers you the best of three worlds... restaurant, bar, and brewery. This is one of the most family-friendly of all the breweries that we have visited, making it perfect if you are traveling with your own little brood! They're located on Black River, and they do have docking facilities available. They've got just about everything here, including lunch, dinner, banquet, banquet apetizers, beer, wine, cocktails, and even a kids menu. Their regular offerings include Michigan Cream Ale, Quay Street Wheat, Raspberry Wheat, Blue Water Pale Ale, Nuttin' Better Brown Ale, and Black River Stout. Everything here is superb and supremely recommended!
QUAY STREET BREWING COMPANY | 330 QUAY ST | PORT HURON MI | 48060 | Ph. 810-982-4100
Continue to Party Bus Detroit to Schedule a Michigan Brewery Tour »