Woodward Avenue Brewers
LOCATED IN FERNDALE... KNOWN FOR THEIR INCREDIBLE MICROBREWS COMPLEMENTED PERFECTLY BY THEIR GUEST TAPS... TRY THEIR FAMOUS TURKEY CHILI OR THEIR FLATBREAD PIZZAS!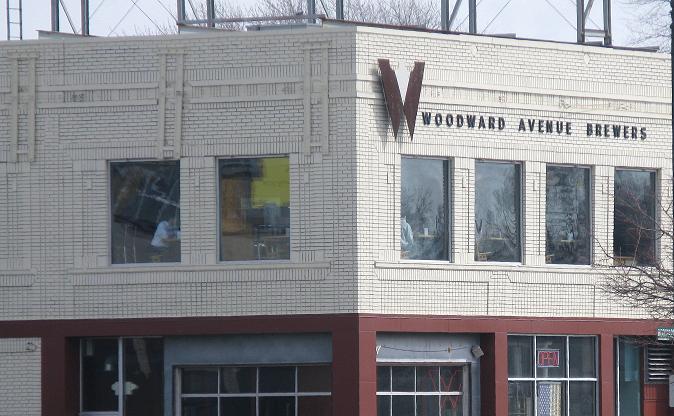 Woodward Avenue Brewers has been a part of the Ferndale landscape for more than 13 years now. This is one of the breweries that is nearly always open... Monday thru Friday from 11:00AM-2:00AM, and Saturday and Sunday from 12:00PM-2:00AM. Gotta love it. At the time of this writing, they've got these delicious treats on tap: Detroit Maiden IPA, Custom Blonde, Raspberry Blonde, Hefe-weizen, Ruby Lager, Pale Ale, Custom Porter, and Vanilla Porter. You'll love them all. They've got a couple of guest taps that they rotate monthly, so there's always something new to try. It's a full bar here too, so if your friends are more in the mood for liquor or mixed drinks, they'll hook you up. Wonderful food too, including their famous turkey chili, and even flatbread pizzas! Yum.
WOODWARD AVENUE BREWERS | 22646 WOODWARD AVE | FERNDALE MI | 48220 | Ph. 248-546-3696
Continue to Party Bus Detroit to Schedule a Michigan Brewery Tour »