Planning a Michigan Brewery Tour
There are so many sensational Michigan breweries to visit within our state, including cozy little microbreweries and full-on brewing companies. On this page you'll find out all about planning an exciting Michigan brewery tour (we recommend traveling with Party Bus Detroit) and you can find out more about individual breweries via the links on your left hand side. There's never been a better time to go on a Michigan beer tour! Here's all the info you need.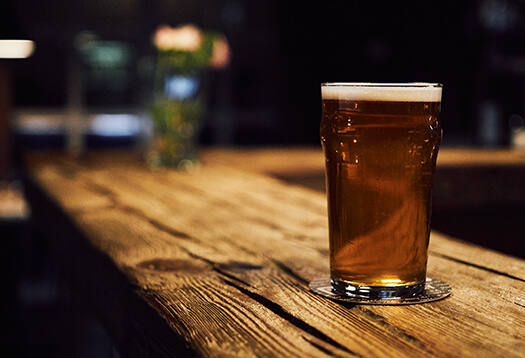 As you well know, the do-it-yourself, handcrafted, and locally made trend is much more than just a passing fad, and Michigan's breweries and microbreweries are evidence of that! People love to support local businesses, and when that involves drinking delicious beers, it's even better! We've got the second oldest brewery in America right here in Frankenmuth, and on the other hand we've got some of the newest and most exciting ones too. Why not try them all?
There are so many beer lovers that are only just now discovering the variety that is really out there, and whether you're one of those newbies or someone who knows their lagers from their IPAs and then some, we just know that you will love heading out on a Michigan brewery tour! We strongly recommend Party Bus Detroit, because we have personally done business with them many times in the past and they are by far the best company in Detroit for this type of trip. True professionals in every way. We can't recommend them enough.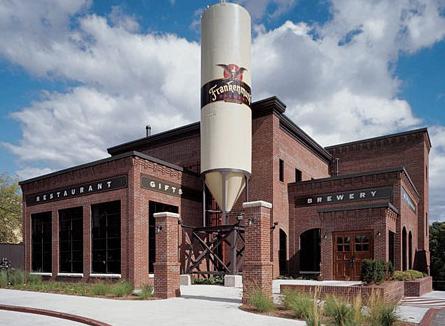 It's true that you could head out on your own with a bunch of friends and visit several breweries in the state, but who wants to be the designated driver on that trip? Who really wants to miss out on tasting all those amazing beers? When you rent a party bus, you not only get to travel far and wide without restrictions, but you also get to continue your party on the bus, bringing beers on board and enjoying yourself! Plus there's audio and video hookups for your entertainment, with high quality sound systems and flat screen TVs galore.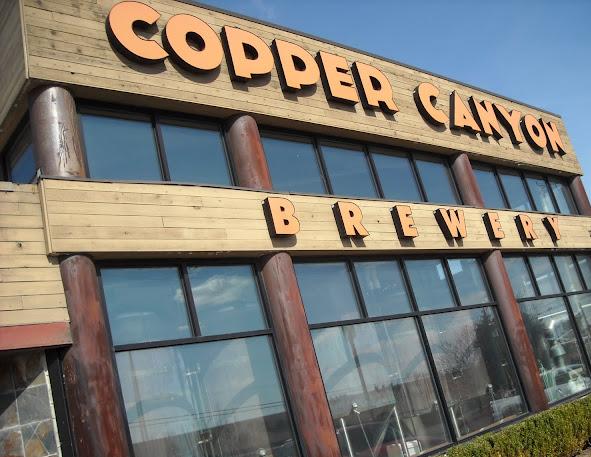 By far, some of the best reasons for heading out with a party bus for your brewery tour is that you will never have to concern yourself with the headaches of traffic and parking! We've already covered the fact that Party Bus Detroit's professional chauffeur will be your designated driver for the evening, but beyond that you'll be dropped off at every door and you'll never have to pay for parking. The convenience and time-saving aspects of this cannot be overlooked. You'll also have total privacy on the road, with dark tinted windows to protect you from nosy folks driving by on the freeway. Party as hard as you want on the bus, and never have to worry about an audience!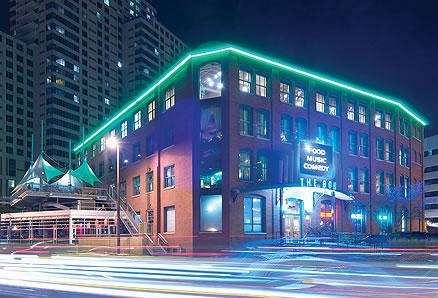 You can view a list of the best of the best Michigan breweries on the left side of this page, and by clicking on any of those links you'll be taken to a mini-review of each one as well as their contact information. We know that many of our visitors are located in the Metro Detroit area, and because of that we want to provide you with a list of the best breweries that aren't too far from us. Take a look, and click on any one of them for additional information about the establishment: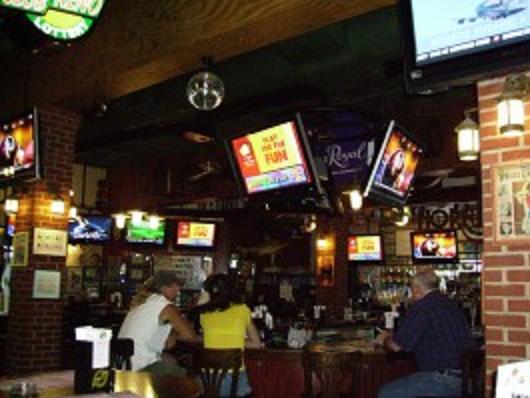 Remember, the above list is centered on the best 15 breweries in and around Detroit, but there are so many more throughout our state. You won't believe the wonderful breweries you'll find in the Flint area, in the Kalamazoo area, in the Traverse City area, and of course in the Upper Peninsula! Our state is chock full of breweries, and if you haven't visited at least a handful of them, you really owe it to yourself to head out and discover them this very year. It's every beer-lover's dream come true! If you've got vacation time coming up, the best idea is to just head out for a multi-day tour of all these amazing breweries.
You'll find that there are subtle and not-so-subtle differences between breweries that really make them stand out from the rest. Some breweries have authentic equipment from Budapest, while others have it imported from Canada, or perhaps made right here in the good ole' USA. Some breweries are just small operations with most of the work taking place visibly behind the bar, while others have a full-on factory behind the scenes. Some are open all week long, and some only open up their tap rooms for a few select days per week. You'll want to take all of this into account when you are planning the multi-day multi-brewery tour of a lifetime!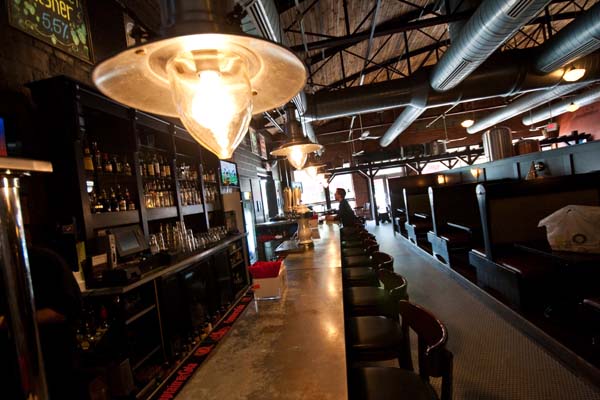 If you're new to the microbrewery scene, you might want to familiarize yourself with the lingo before you go. Allow us to break down the basics for you right here:
Hops

: The primary flavoring in most beers. Comes from the hops plant. Tastes bitter.

ABV

: Alcohol By Volume. If you want to know how strong a certain beer is, look for the ABV. A typical American beer is 4-5%. You'll find that most beers you'll encounter during your beer tour are in the 3-15% range.

Lager

: These are the most popular beers out there, and most of the typical domestic beers like Budweiser and Miller fall into this category. There are light lagers and dark lagers, and the lighter ones tend to have less alcohol, while the darker ones have more flavor from hops and roasted barley.

Pilsner

: A light-colored lager with European origin.

Ale

: Ales tend to be lightly carbonated, low in alcohol, and with more of a malty hops flavor.

English Bitter

: Known as the king of ales.

Brown Ale

: Tend to have a fruity or nutty flavor.

Porter

: Darker ale with rich chocolate flavors.

Stout

: Often considered as a separate category, a stout is technically an ale. Guinness is a great example of a stout, with a dark color, creamy head, and barley flavor.

Hefeweizen

: A German wheat beer.

Belgian/French/Trappist

: Higher alcohol content and stronger flavors. Trappist ales are brewed by monks.
It's hard to explain the complexities of beer drinking to someone who has not actually adventured out into the breweries for themselves. Once you have tasted at least a couple of each category that we listed above, you'll begin to understand the nuances of each flavor, and soon you'll find yourself intrigued by everything that is out there just waiting to be discovered. Once you know which category of beer you prefer, you'll know which section of the beer list to head for each time you go out to a microbrewery. And as you get to know all the flavors within it, you'll craft your list of favorites.
Whether you're a newbie or an old hand at the microbrewery scene, we recommend asking for a personal tour of the breweries that you visit. You may want to call in advance to arrange this, because some breweries and microbreweries don't offer tours on the fly. There's nothing quite like meeting the brew masters in person and finding out about their passions for the craft. Seeing the equipment being used is a real thrill, and understanding the amount of work that goes into creating the perfect pint is really a great thing. It can be quite a learning experience to get a personal brewery tour, and to have several of them in one day can be a real adventure!
Some of the breweries on our list also have plenty of space for private events including wedding receptions, so if you have something special coming up in terms of celebrations, you just may want to consider hosting it at a microbrewery. It's delightfully untraditional, and if you and your bride-to-be or groom-to-be both love beer, there's no better way to mark your nuptials than with an exciting indulgence in your favorite beverage! You can learn about some of the newer brews that are out there, or taste some of the oldest and most beloved ones. And your guests will love the experience too.
Again, we have to reiterate that the best way to see all of these breweries (or at least a generous handful of them!) is to head out in a party bus courtesy of Party Bus Detroit. You'll certainly want to brings some brews home with you, and you'll be able to do just that thanks to the built-in bars on the buses that are stocked with both ice and cups. If you need extra space, there's plenty of room to bring your own coolers so that you and all your friends can bring hundreds of brewskis home! And best of all, it's perfectly legal to drink on the bus and there's no concern about finding a designated driver. You've never known the joys of having a professional chauffeur until you are traveling to all of Michigan's best breweries...
If you're interested in speaking with someone from Party Bus Detroit about planning your Michigan breweries tour, all you've got to do is head over to their website or give them a call at 248-630-5605. Now, we invite you to view all the pages of our site to find out more about the best breweries in the state. We hope that you find the information here very valuable. Thank you so much for visiting, and have a great brewery trip!